SONJA WHITE AMONG "BEST OF THE BEST" INDEPENDENT FINANCIAL ADVISORS ATTENDING BARRON'S TOP INDEPENDENT WOMEN ADVISORS SUMMIT
Exclusive Conference Hosts Gathering of Nation's Pre-eminent Independent Financial Advisors and Industry Decision Makers
Washington, D.C. (June 14, 2017)—Sonja White attended second annual Barron's Top Independent Women Advisors Summit, hosted by Barron's magazine to exchange ideas and best practices, with an eye towards improving their business and serving the investing public in the best possible manner. The invitation-only conference was held June 12-14 at The Mandarin Oriental in Washington, D.C.
This exclusive conference was designed to convene a group of highly successful independent advisors, to discuss how trends and shifts in the wealth advisory business create both unique challenges and opportunities for leading female practitioners. Barron's-ranked women advisors, independent channel industry leaders and renowned advisor coaches conducted sessions that explored subjects ranging from human capital development, core business strategy and management, capital structures and innovation.
"America needs wise and proven financial leadership. This conference brings together the best advisors in the country to share information and ideas toward one goal – to better serve their clients, their families and their communities," said Sterling Shea, Associate Publisher and Head of Wealth Management Programs at Barron's "The financial markets and investing are more complex than ever. These leading advisors will leave this conference better equipped to help their clients find investing opportunities, avoid market traps and achieve financial well-being."
Sonja was one of approximately 150 financial advisors who were either selected by Barron's or their affiliated firm to attend and participate in the conference. Participating firms included: Advisor Group, Ameriprise Financial Services Inc., Charles Schwab & Company, Fidelity Investments, Interactive Brokers Group LLC, LPL Financial Services, Raymond James Financial, TDAmeritrade and Wells Fargo Advisors Financial Network.
For more information about Barron's conferences, please go to http://www.barrons-conferences.com
About Barron's
Barron's (www.barrons.com) is America's premier financial magazine, known for its market-moving stories. Published by Dow Jones & Company since 1921, it reaches an influential audience of professional fund managers, financial advisors, affluent individual investors, financial-services professionals and senior corporate executives. With new content available every business day in digital form and every week in print, Barron's provides readers with an intelligible recap of recent market action coupled with insights on what's likely to happen in the market in the days and weeks to come. In addition, its annual series of exclusive conferences for financial advisors and investors is dedicated to identifying, enhancing and expanding best practices in investing. As a result of these initiatives, Barron's is the trusted financial-publishing brand that people active in the market turn to for information, ideas and insights they can use to increase their professional success and enhance their personal, financial well-being.
. . . .
Sonja was recently in New York City for a conference and had the opportunity to meet Art Cashin, Jr. who is Director of Floor Operations for UBS Financial Services at the New York Stock Exchange. He is currently one of six Executive Floor Governors which is the highest level at the NYSE. He also writes a morning outlook and gives live commentary throughout the day regarding the markets. Art is often a contributor to CNBC as well as other financial and news programing.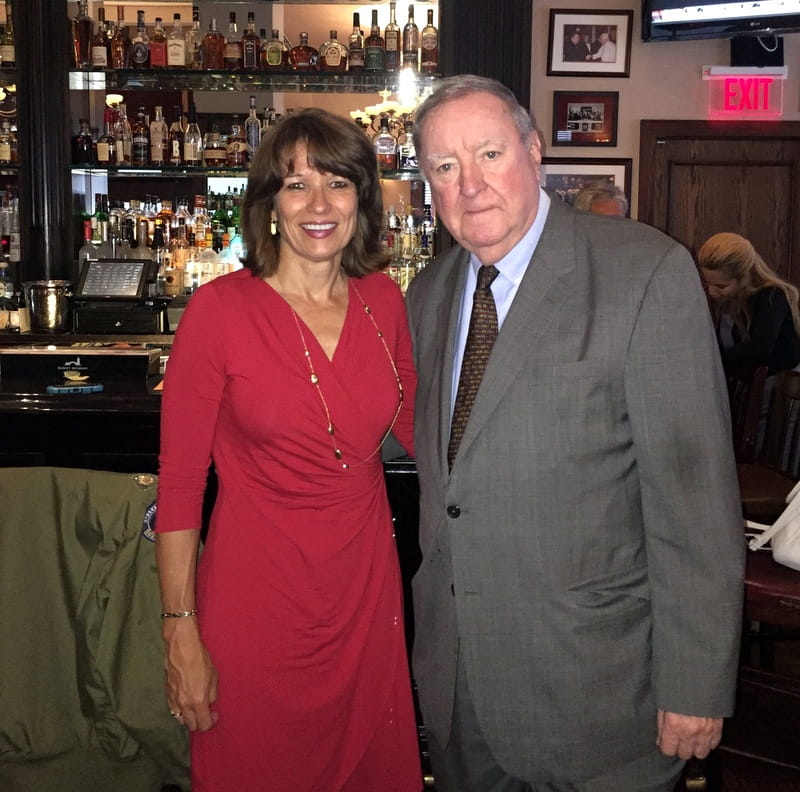 Sonja attended the JP Morgan Women's Conference and had the privilege of spending time with Condoleezza Rice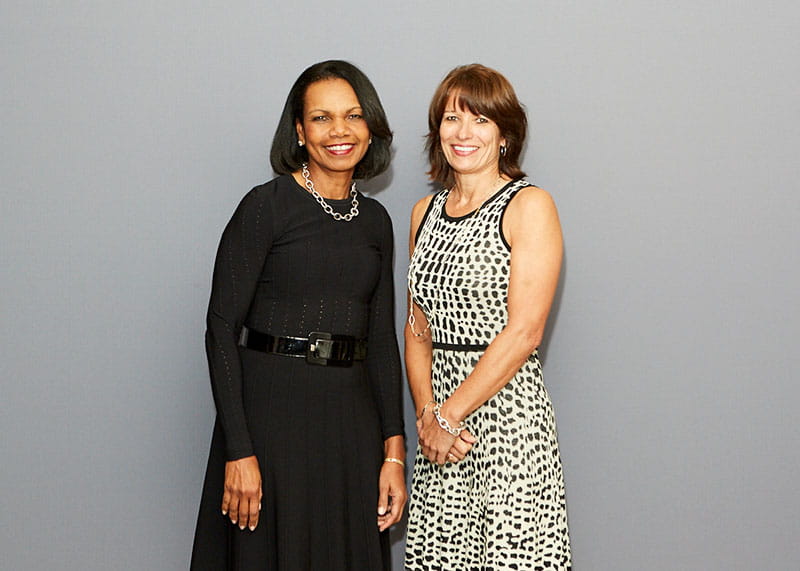 Sonja played in the Tiger Woods Foundation golf tournament at Pebble Beach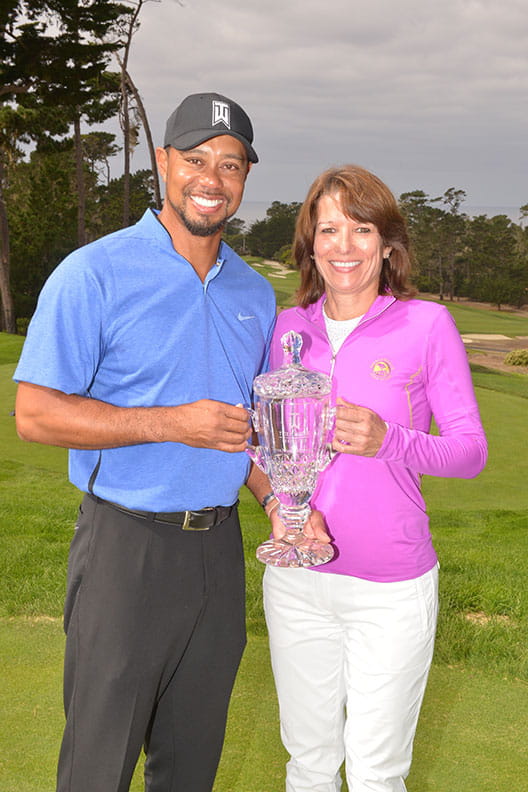 D Magazine "Best Financial Planners & Top Wealth Managers in Dallas" Criteria: Wealth Managers – Each year, D Magazine asks every wealth management firm and team in the Dallas-Fort Worth chapter of the Financial Planning Association, Chartered Financial Analyst Institute, and the Investments and Wealth Institute to tell us about their practices. Once nominated, the final list will be selected based on the following criteria: 1) Top firms or teams must have total assets under management for individual clients of at least $100 million 2) Average assets under management per client of at least $1 million 3) A 95 percent client retention rate over the last two years 4) No current disciplinary actions.
Who's Who Criteria: This recognition is by invitation only and has results "from being published in a trade journal, newspaper, or magazine. Candidates are also brought to our attention by giving or attending lectures and seminars. In addition, Who's Who accepts referrals from existing members".
Texas Monthly Criteria: Award candidates must satisfy the following 10 objective eligibility and evaluation criteria: (a) Eligibility Criteria (Required) – 1) Credentialed as an investment advisory representative or a registered investment advisor 2) Actively employed as a credentialed professional in the financial services industry for a minimum of five years 3) Favorable regulatory and complaint history review 4) Fulfilled their firm review based on internal firm standards 5) Accepting new clients (b) Evaluation Criteria (Considered) - 1) One-year client retention rate 2) Five-year client retention rate 3) Non-institutional discretionary and/or non-discretionary client assets administered 4) Number of client households served 5) Education and professional designations
Fortune, Entrepreneur and Bloomberg Criteria: Each are featuring the same opportunity. The criteria is firms or advisors in the area that are a good fit for their readership, i.e. high net worth individuals. The list is limited to four per geographic area.